Monday Morning Quotes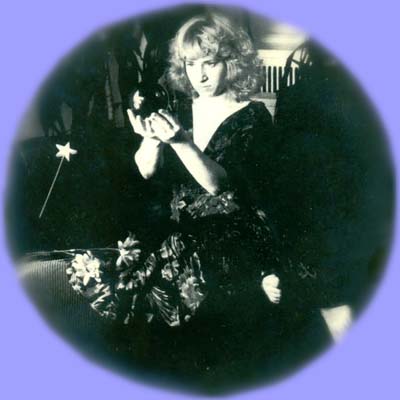 Monday Morning Quotes
www.mondaymorningquote.com ~ www.mondaymorningquotes.com MMQs on facebook /// @MonMornQuote on twitter
Since 1998 I've been sending out these reflections first thing each week--one or more quotes plus my thoughts about the intersections and contradictions. They're archived here back to 2002, and a new one is posted every Monday morning. Dialogue is still welcome . . .
Latest Quote & Archive
/
Search Quotes
/

RSS
/

View Quotes
Quote #1044 - #AnxiousTimes
15 Aug, 2022
ANXIOUS TIMES
"These mountains that you are carrying, you were only supposed to climb.
"
Najwa Zebian
"Anxiety means having 64 tabs open, but in real life.
"
Eden Dranger
"In the same way that one really has to accept the weather, one has to accept how one feels about life sometimes, 'Today is a really crap day,' is a perfectly realistic approach. It's all about finding a kind of mental umbrella. 'Hey-ho, it's raining inside; it isn't my fault and there's nothing I can do about it, but sit it out. But the sun may well come out tomorrow, and when it does I shall take full advantage.'
"
Stephen Fry
We live in anxious times, my love,
anxiety-producing times.
It doesn't mean we have to be anxious,
but if we've got it,
we've got to find some way to relieve it.
There are so many ways to relieve the anxiety,
and we cannot function if we don't find
one of those ways,
one that distracts, relieves,
and leaves you better off than before
not worse, and self-loathing.
Here are a few of my faves.
What are yours?
- Breathing (including all different kinds of breathing techniques, meditation, prayer)
- Breathing outside in nature
- Lying on the ground face down and breathing in the earth
- Lying on the ground face up and taking in the air and sky
- Walking
- Exercising, dancing
- Shower, bath, swimming, all forms of water water water
- Singing, making music, listening to music
- Cleaning, sorting, organizing
- Writing--how you feel and where it takes you, or going to another world
- Talking--same, more deeply here or more deeply somewhere else
- Making Art
- Doing an engaging craft
- Sports (playing not watching)
- Reading a really engaging book or piece
- Watching a really engaging movie or show--especially something very funny
- Laughing, making jokes
- Puzzling, figuring something out (including someone else's problems)
And, if all else fails,
anything that gets you to sleep--
you need good sleep!
We all need good sleep.
We know not what storms are coming.