Monday Morning Quotes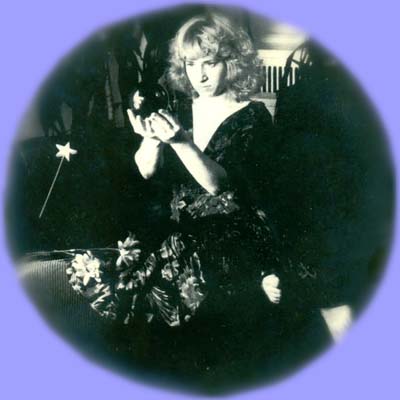 Monday Morning Quotes
www.mondaymorningquote.com ~ www.mondaymorningquotes.com MMQs on facebook /// @MonMornQuote on twitter
Since 1998 I've been sending out these reflections first thing each week--one or more quotes plus my thoughts about the intersections and contradictions. They're archived here back to 2002, and a new one is posted every Monday morning. Dialogue is still welcome . . .
Latest Quote & Archive
/
Search Quotes
/

RSS
/

View Quotes
Quote #1050 - #ChooseLife
26 Sep, 2022
CHOOSE LIFE
"... before you life and death, blessing and curse. Choose life ...
"
Deuteronomy 30:19
"What sets human beings apart from animals is not the pursuit of happiness, which occurs all across the natural world, but the pursuit of meaning, which is unique to humans.
"
Roy Baumeister
"Having negative events happen to you ... decreases your happiness but increases the amount of meaning you have in your life.
"
Emily Esfahani Smith 
On Rosh Hashanah we ask to be granted life.
Our life is finite, the prayers say, and that is why we must ask.
But we are also told that we must "choose life"
And we hear the shofar blown to wake us up, to remind us,
What it means to
Choose life.
What does it mean to choose life?
It can refer to different things.
To be or not to be, yes, of course,
To wish to be alive instead of to wish for it to be over.
But, more than that, to be what? To be for what? To be how?
I've been thinking about what it means to me.
And here's what I've come up with:
Choose life.
Choose vitality over stagnation.
Choose making conscious choices over living on auto-pilot.
Choose owning and taking responsibility for those choices
     instead of believing that you are only
     the victim of circumstances beyond your control.
Choose seeing the opportunity in challenges
     instead of just the difficulties.
Choose educating yourself over willful ignorance.
Choose somewhere, sometimes to try and educate others.
Choose acceptance over condemnation
     except when the act you're condemning
     kills, maims, or destroys others.
Choose acceptance of yourself as well,
     with all your complications
     and your imperfections.
Choose imperfection, because very few things are perfect,
     and most of the really important things
     can't even be graded and evaluated that way.
Choose vigilance over giving up, whenever,
     and however, you can.
Choose recuperation when it all becomes too much.
Choose self-care whatever it takes
So that you can continue to
Choose life,
Whatever that life looks like,
Whoever does or doesn't approve of 
What you choose.
Choose hope.
Choose to hope there is more and better,
And I don't mean having more—
Each of us individually getting more—
But doing more so more have,
So there is a greater more for all.
Choose to work towards making that hope a reality.
The more we do for others,
The more we feel connected,
The more we feel a part of things,
The easier it is to have hope.
Yes, these are inordinately trying times.
But there have been trying times before,
and there will be again, if there are times at all.
Even in and out and in and out of isolation,
We must remember what it is we're working for,
What we still believe is possible,
While still recognizing where we have come to right now.
Moment to moment, day after day,
We must hold the contradictory co-existing reality 
Of who we are, all we have done, 
Where we have succeeded and where we have failed,
and who we believe that we could be.
Even in and out and in and out of isolation, 
We must find ways to choose hope,
To choose to go on,
To choose to make things,
To choose to make things better,
To choose
Life.
L'Shana Tovah.
Shellen Lubin
September 26, 2022