Monday Morning Quotes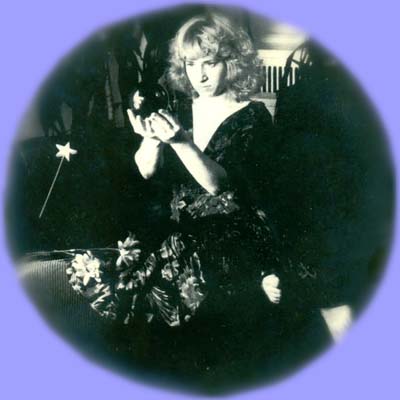 Monday Morning Quotes
www.mondaymorningquote.com ~ www.mondaymorningquotes.com MMQs on facebook /// @MonMornQuote on twitter
Since 1998 I've been sending out these reflections first thing each week--one or more quotes plus my thoughts about the intersections and contradictions. They're archived here back to 2002, and a new one is posted every Monday morning. Dialogue is still welcome . . .
Latest Quote & Archive
/
Search Quotes
/

RSS
/

View Quotes
Quote #984 - #CarriedDamage
14 Jun, 2021
CARRIED DAMAGE
"We're all broken. You have to stop treating yourself like a special case. You may be broken in different places, but it's damage all the same.
"
Brian McBride
EVERY BRIGHT AND BROKEN THING
"It is difficult to undo our own damage, and to recall to our presence that which we have asked to leave.
"
Annie Dillard
"What if I told you that damage doesn't define you and the way you survive is no one else's business?
"
Nikita Gill
FIERCE FAIRYTALES
As I re-emerge
into the world, the outside
time, communal
spaces
unmasked ...
My right knee has frozen
and will not bend
freely
seemingly
crippling free movement
smacking me in my body with
the reality, the reminder
that things are not
the same
are not
as they once were as we always expected
they would be
and even more
I am not the same.
The realities and reminders come
fast and furious
that whatever I do whatever way
we move forward
there will be damage carried
from all previous columns
in this mathematical computation
we make, this tally
of our days,
all the multi-configured
subtraction
in base
2020.
There have been additions, too, I do not say
no, will not deny to
appreciate
ever
love re-built with primary players,
friends re-found across years and miles,
words written, songs sung, herbs and flowers
grown,
deer and chipmunks,
two bunnies and a
groundhog.
But there have been losses,
some so blatant and obvious,
some unspoken untold
barely-felt.
And there have been bruises
that had no light on them
to see them clearly
or figure out what medicine
might treat them, and if they might ever
heal.
So as I re-emerge, I try
to own it all,
and if I forget, my right knee screams at me:
listen, fool, reality is not the same. There is
carried damage.