Monday Morning Quotes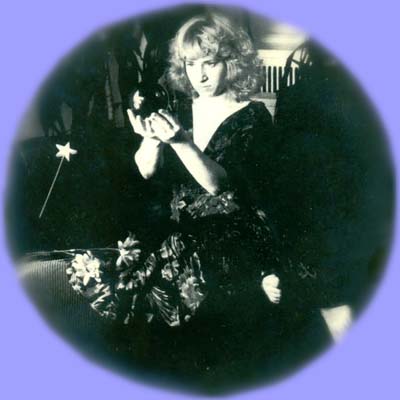 Monday Morning Quotes
www.mondaymorningquote.com ~ www.mondaymorningquotes.com MMQs on facebook /// @MonMornQuote on twitter
Since 1998 I've been sending out these reflections first thing each week--one or more quotes plus my thoughts about the intersections and contradictions. They're archived here back to 2002, and a new one is posted every Monday morning. Dialogue is still welcome . . .
Latest Quote & Archive
/
Search Quotes
/

RSS
/

View Quotes
Quote #868 - #Passageways
25 Mar, 2019
"This is a blip, is a blip in time
This cannot last forever
This is a moment, a friend of mine
Let it go, swiftly surrender"
Amy Oestreicher
"Blip in Time"

"Float upon these waves with me
Drift back to the shore
Sometimes what we think we need
Is not what we're truly longing for"
Amy Oestreicher
"Blip in Time"

"Your heart may not feel as pure
Hearts learn more as they mature
Give it time, the hurt will lessen
Stir your mind and count your blessings"
Amy Oestreicher
"Picture Frame"



This will pass,
this all will pass,
although we still have no idea the damage that will be done
by our disgusting human being of a president
and his avaricious cronies,
(and if it gets much worse
none of us may be here when it does end)
but, eventually, this all will pass.
Everything does.

Can't think about it now.

This is the last insanely busy week
of my insanely busy March
(why do so many women's projects have to be
in Women's History Month
as if one month a year is enough for all projects for about and by women??)

This week is SWAN Day
and the Collaboration Awards
from the Women in the Arts & Media Coalition
and the Theatre Women Awards
from the League of Professional Theatre Women
(get my drift?)
but also, also, also this week
I am privileged to direct the new concert/cabaret/art piece
by Amy Oestreicher
which you really should try and come see Sunday 3/31 if you can.

The journey is painful and traumatic
but the song, story, and artwork that emerge from it are
profound and beautiful and triumphant.
And she is a joy to collaborate with!

We're also reading Grandma Soup,
Amy's new play that I've been dramaturging
this Thursday night
as part of LPTW's Julia's Reading Room
with such favorites as Susan Merson and Ilene Kristen in the cast.

Back to work.

More next week.

I'm a little busy.