Monday Morning Quotes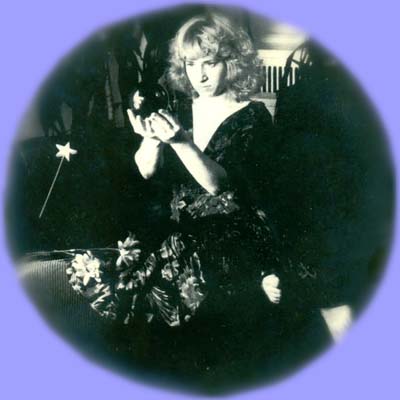 Monday Morning Quotes
www.mondaymorningquote.com ~ www.mondaymorningquotes.com MMQs on facebook /// @MonMornQuote on twitter
Since 1998 I've been sending out these reflections first thing each week--one or more quotes plus my thoughts about the intersections and contradictions. They're archived here back to 2002, and a new one is posted every Monday morning. Dialogue is still welcome . . .
Latest Quote & Archive
/
Search Quotes
/

RSS
/

View Quotes
Quote #975 - #PassagewaysOn
12 Apr, 2021
PASSAGEWAYS ON
"Take me now
as I am
with a leak or a tear--
no, I don't give a damn.
"
Amy Oestreicher
"Green Green Grass
"
PASSAGEWAYS
"Sometimes what we think we need
is not what we're really looking for
"
Amy Oestreicher
"Blip in Time
"
PASSAGEWAYS
"In a futile attempt to erase our past, we deprive the community of our healing gift. If we conceal our wounds out of fear and shame, our inner darkness can neither be illuminated nor become a light for others.
"
Brennan Manning
No one embodied the spirit of exposure more than the radiant Amy Oestreicher, my friend, student, and collaborator who just died on Thursday, two days before her 34th birthday. She was a shining light, a creative force. Her body probably should have given out years ago, but her spirit was so strong, it kept her going, and growing, and creating. She had been an average suburban super-talented theatre geek teen when she was groomed and then sexually abused by a beloved and trusted voice teacher. She tried to hide it from everyone and it almost killed her--and it wasnít even her shame to bear, it was his, but he called it love. The destruction that abuse and that secret wreaked on her body is why sheís gone now, even though she had spent all the years since writing it, singing it, dancing it, and making all kinds of art about it.
So here is what I want to say:
Own everything. Everything you are and have been. Everything you are doing and have done. Everything that has been done to you and required of you. Own it all.
It's the only way to learn, grow, do anything any differently than you've always done it. Itís the only way to be whole, and the only way to find trust in yourself for yourself or anyone else.
As I've said before to more than one person when they needed help with something but wanted other people to think they didnít and so wanted me to to hide it with them:
"I'll save your ass but not your face.
"
Whatever you hide will own you, run you, destroy you.
Shame itself can even be narcissistic, as it puts us and our behavior at the center of the situation. What good is it to feel guilt or responsibility if it just makes you feel sorry for yourself and doesnít lead to any kind of amends or change or any positive action?
Kintsugi is the Japanese art of mending broken pottery by sealing the cracks with gold. The idea is that in embracing flaws and imperfections, the piece is even more unique, artistic, and beautiful.
Save your ass, not your face.
And goodnight, sweet spirit.
May you finally rest in peace.