Monday Morning Quotes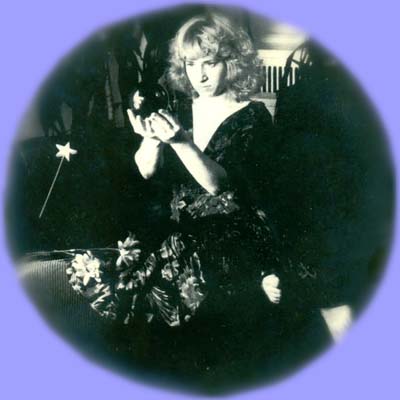 Monday Morning Quotes
www.mondaymorningquote.com ~ www.mondaymorningquotes.com MMQs on facebook /// @MonMornQuote on twitter
Since 1998 I've been sending out these reflections first thing each week--one or more quotes plus my thoughts about the intersections and contradictions. They're archived here back to 2002, and a new one is posted every Monday morning. Dialogue is still welcome . . .
Latest Quote & Archive
/
Search Quotes
/

RSS
/

View Quotes
Quote #915 - #PresidentialThoughtsRedux
17 Feb, 2020
PRESIDENTIAL THOUGHTS REDUX
#PresidentialThoughts #PresidentialThoughtsRedux
#PresidentsDay #resisttrump #notmypresident
"If tyranny and oppression come to this land, it will be in the guise of fighting a foreign enemy.
"
James Madison
"Much has been given us, and much will rightfully be expected from us. We have duties to others and duties to ourselves; and we can shirk neither.
"
Theodore Roosevelt
"It's amazing what you can accomplish if you do not care who gets the credit.
"
Harry S. Truman
"We become not a melting pot but a beautiful mosaic. Different people, different beliefs, different yearnings, different hopes, different dreams.
"
Jimmy Carter
"We all do better when we work together. Our differences do matter, but our common humanity matters more.
"
Bill Clinton
"Change will not come if we wait for some other person or some other time. We are the ones we've been waiting for. We are the change that we seek.
"
Barack Obama
"I know words. I have the best words. I have the best, but there is no better word than stupid.
"
Donald J. Trump
I wrote this on 2/20/17 and re-send it on 2/17/20.
I'll write about Presidents again when we have a decent one,
a half-decent one,
another one.
For the moment this is still the one we've got.
And it's still equally true:
He speaks in code.
Not just to the people who believe him,
but to those who want to believe him
that western European white men have always deserved and still do
(as God's chosen ones)
to rule over women and people of color,
to own other people's work, other people's bodies,
even other people's lands,
and live lives of great privilege, or relative privilege,
or even just,
"Well, I may have almost nothing,
but at least I'm not [fill in the blank].
"
And still somehow feel superior.
I am in mourning this Presidents Day,
as I have been since the inauguration,
since the election.
He will go down in history as the worst President we ever had.
If we still have a world whose history we share
by the time he is done,
if we manage to impeach him, cough up this hairball,
before he causes the country to self-destruct.
And yet ...
There is a similar quality to the fear and loathing
that was shouted out with fervor against his predecessor,
to the unwillingness to accept what is happening,
to the feeling of #NotMyPresident.
And yet ...
There is, of course, the obvious distinction: this new world of
"alternative facts
" and calling all media
"fake news.
" The resistance against Obama was based on lies and misunderstood realities. The only reality we current resistors are loathe to admit is that this predatory ignoramus is legitimately our president--and more and more facts are coming out to support the position that he is not (and we're not talking birth certificates here).
But there's something else that I find a more critical distinction.
Those who resisted 44 feared the future--the unknown, the unknowable, people who were and are different from them, ideas that had not been approved by their church, their leaders, their masters.
Those who resist 45 fear the past--the known past--each day revealed and known more and more in its abuses of power, class, gender, race, and privilege, both historically and by this specific administration. Those who resist 45 refuse to be held down by fear, pulled back by retrogression, go back into lives of submission, subservience, and pure service.
I do believe that ultimately the future must prevail. I do wonder, however, what efforts must be expended to ensure it, and what will be the costs.
Happy Presidents Day.
For the moment, this is the one we've got.