Monday Morning Quotes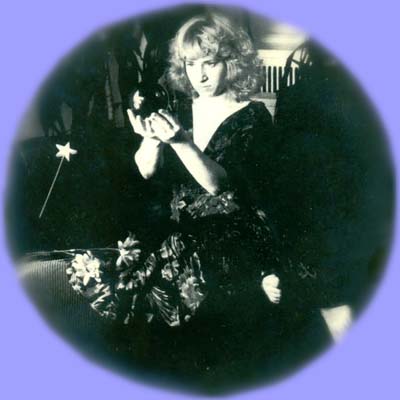 Monday Morning Quotes
www.mondaymorningquote.com ~ www.mondaymorningquotes.com MMQs on facebook /// @MonMornQuote on twitter
Since 1998 I've been sending out these reflections first thing each week--one or more quotes plus my thoughts about the intersections and contradictions. They're archived here back to 2002, and a new one is posted every Monday morning. Dialogue is still welcome . . .
Latest Quote & Archive
/
Search Quotes
/

RSS
/

View Quotes
Quote #815 - #UntoldStories #JewishWomen
19 Mar, 2018
UNTOLD STORIES OF JEWISH WOMEN
"It's my job to see that they don't stay unknown.
"
Irving Brecher & Harry Kurnitz
SHADOW OF THE THIN MAN
(quoted in my play AFTER THE THIN MAN
about Stella Adler and Sylvia Gassell)
"In the play, I had given out everything I was capable of, and more--and it had all come back to me manifold. That was when I truly began to see the possibility of what a life in the theatre could provide for me.
"
Shellen Lubin
SARAH BERNHARDT
So ... this is all I'm
eating / drinking
writing / re-writing / editing
cutting / pasting / highlighting / marking up
directing / finding directors / casting / rehearsing
breathing / holding my breath
singing / sleeping (sleep? what sleep?)
making happen
whatever it takes.
This is the third festival I have made happen
of plays about historical women
and here's what I want you to know about them.
The feeling you get after watching three four five of these plays
is this:
WE DON'T KNOW OUR OWN HISTORY!
we have almost all only/primarily been taught about the history
of white men
told by white men
through the eyes of white men
supported by women, loved by women,
stealing the work and efforts of women,
ignoring, in too many fundamental ways, the women.
That's why when I was writing AFTER THE THIN MAN
about Stella Adler
and re-watched SHADOW OF THE THIN MAN
(her last Hollywood movie)
it was the policemen's line that hung on me:
It is my job to see that they don't stay unknown.
I'm trying.
Hope you can join us or share in it in some way.
If you're nowhere around and want to read one of the plays, read the list on the web page and tell me which one you're interested in, and I'll send your request to the playwright.
Full Schedule of Plays: bit.ly/wamuntold
Buy Tickets on the MJH website: bit.ly/untoldmjh
Indiegogo Campaign: bit.ly/untoldindie