Monday Morning Quotes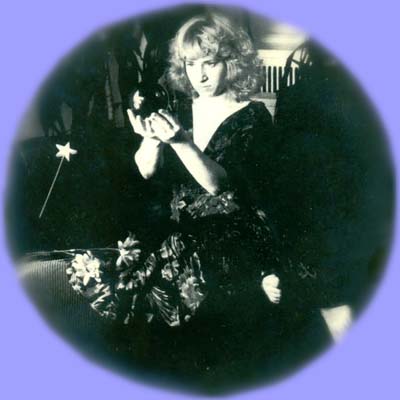 Monday Morning Quotes
www.mondaymorningquote.com ~ www.mondaymorningquotes.com MMQs on facebook /// @MonMornQuote on twitter
Since 1998 I've been sending out these reflections first thing each week--one or more quotes plus my thoughts about the intersections and contradictions. They're archived here back to 2002, and a new one is posted every Monday morning. Dialogue is still welcome . . .
Latest Quote & Archive
/
Search Quotes
/

RSS
/

View Quotes
Quote #1074 - #DifferentView
20 Mar, 2023
DIFFERENT VIEW
"We can never unravel the tightly interwoven fabric of situation and self, because 'self' does not exist in isolation. Truth-telling is not simply a matter of individual insight or courage. It is a matter of context. For context determines what truths we can discover and know about ourselves. It requires us to relinquish our habitual, patterned modes of reaction and thought so that we can move toward an expanded vision of reality that is multi-layered and complex.
"
Harriet Goldhor Lerner
THE DANCE OF DECEPTION
"Nothing makes it easier to resist temptation than . . . witnesses.
"
Franklin P. Jones
"Listen. Just listen. You don't have to agree. Just see if you can understand that there's another person who has a completely different experience of the same reality.
"
Esther Perel
Witnesses.
Help us see how others see.
Help us see ourselves from another
vantage point,
a larger landscape,
a different view.
Witnesses.
Reality checks.
Mirrors.
Cameras.
Other lenses.
Different views.
They can save us from our worst possible choices
or from participating in someone else's.
They offer perspective,
context,
accountability--
just a few of the great values of friendship
and family
(and therapy).
But then, of course, they have to be relatively clear,
or there have to be more than one.
If the voices and perspectives we assess ourselves by
are stuck in systems of their own
they can be another trap.
If they're stuck in their own agendas--
their needs and desires--
then they're another
"wicked temptation
"
to sell out our deepest truths
to please or pacify someone else.
Which is why I advocate multiple mirrors,
offering different ways of seeing,
of feeling,
of processing,
angles and views we might otherwise miss,
and
reminding us to revere just how complex reality is.
In this moment of great upheaval--
of numerous shifts and changes in the terrain--
I am extremely grateful for those who provide me
all that and more.
Shellen Lubin
March 20, 2023