Monday Morning Quotes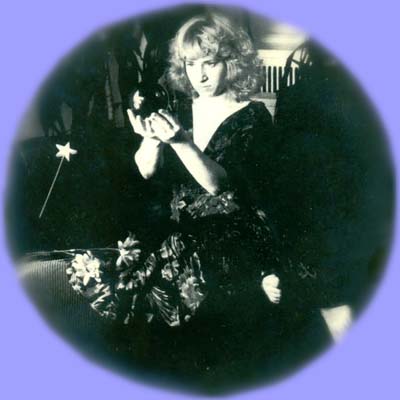 Monday Morning Quotes
www.mondaymorningquote.com ~ www.mondaymorningquotes.com MMQs on facebook /// @MonMornQuote on twitter
Since 1998 I've been sending out these reflections first thing each week--one or more quotes plus my thoughts about the intersections and contradictions. They're archived here back to 2002, and a new one is posted every Monday morning. Dialogue is still welcome . . .
Latest Quote & Archive
/
Search Quotes
/

RSS
/

View Quotes
Quote #871 - #ActofStriving - #ActofCourage
15 Apr, 2019
ACT OF STRIVING / ACT OF COURAGE
"I was taught to strive not because there were any guarantees of success, but because the act of striving is in itself the only way to keep faith with life.
"
Madeleine Albright
"Courage doesn't always roar. Sometimes courage is the little voice at the end of the day that says I'll try again tomorrow.
"
Mary Anne Radmacher
"Sometimes even to live is an act of courage.
"
Lucius Annaeus Seneca
(Seneca the Younger)
Yes, my love,
now is the time that truly tells--
now, now
when there is a glimmer of hope in sight,
but so many hills between where you are
and where you need to be.
This is when it's most critical
to not look too far ahead
into the distance,
but climb the hill directly in front of you,
breathe deeply at the top,
enjoy the easier stretch on the other side,
and gear up for the next one,
knowing, knowing
there is no end,
only places to catch your breath--
places at the bottom (where you can't see much
of the hills or the hope) and
places at the top (with views of the possibilities,
but also of what trials are yet to come).
And when even that one next hill is too much?
Then one step, two steps,
rest as needed.
Whatever it takes
to continue on.
In this distorted moment of time
when all the news is exhausted and exhausting,
fraught and frightening and
full of ominous omens,
putting one foot in front of the other
may itself be difficult,
feel impossible,
may require rest breaks,
water breaks, music breaks, breaks
of indulgence
of one kind or another.
Whatever it takes.
We must forge on.
It is the only way to stay alive,
to stay vital and vibrant,
to keep faith with living.
It's the only way to get somewhere
other than where you are.