Monday Morning Quotes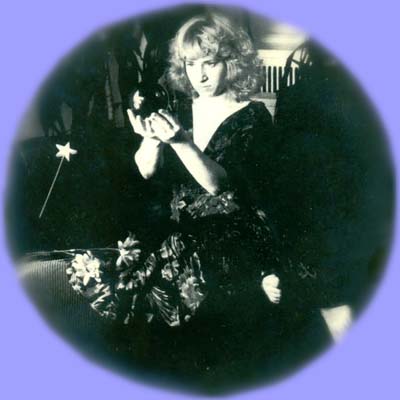 Monday Morning Quotes
www.mondaymorningquote.com ~ www.mondaymorningquotes.com MMQs on facebook /// @MonMornQuote on twitter
Since 1998 I've been sending out these reflections first thing each week--one or more quotes plus my thoughts about the intersections and contradictions. They're archived here back to 2002, and a new one is posted every Monday morning. Dialogue is still welcome . . .
Latest Quote & Archive
/
Search Quotes
/

RSS
/

View Quotes
Quote #1101 - #HoldingBoundaries
18 Sep, 2023
HOLDING BOUNDARIES
"You need to master the art of disappointing and upsetting others, hurting feelings, and living with the reality that some people just won't like you.
"
Cheryl Richardson
THE ART OF EXTREME SELF-CARE
"As your boundaries get stronger, the wait time gets shorter. You never have to justify your intuition.
"
Shahida Arabi 
"No is a complete sentence.
"
Anne Lamott
Setting boundaries is easy,
(well,
easier than you might think).
Holding boundaries is what's hard
(well, certainly much harder),
especially with those who are used to your boundless time and attention,
your care and feeding,
your playing the role they write for you
(even when they don't know they're writing it).
I have always found that I'm better in action first, before feeling,
but even when it hurts, I do it anyway--
even if I spend the same amount of time beating myself up for denying them,
for saying no,
for 'taking care of myself'--
even when 'myself' ends up crying and pounding the wall.
(Just like it's harder to get your child to clean their room
--or clean it up with them--
than to just clean it up yourself,
and yet ...)
But then, over time, something miraculous happens.
You set the boundary, you do what you need to do,
and you immediately feel lighter, freer, less burdened--
not every time, not with every person--
but with some people every time--
and with every person sometimes--
and a new habit forms
of doing it in a way that works better for you
and not making yourself suffer for that.
I love the feeling that I've made a good decision
for myself,
for the situation,
for the long-range outcome.
Even when they disagree.
I don't want to make myself suffer for that.
Shellen Lubin
September 18, 2023