Monday Morning Quotes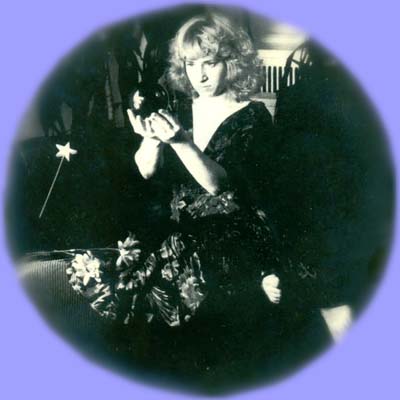 Monday Morning Quotes
www.mondaymorningquote.com ~ www.mondaymorningquotes.com MMQs on facebook /// @MonMornQuote on twitter
Since 1998 I've been sending out these reflections first thing each week--one or more quotes plus my thoughts about the intersections and contradictions. They're archived here back to 2002, and a new one is posted every Monday morning. Dialogue is still welcome . . .
Latest Quote & Archive
/
Search Quotes
/

RSS
/

View Quotes
Quote #922 - #IfNotTomorrow #GroundhogDay
06 Apr, 2020
IF NOT TOMORROW
"Oh, if I could
I'd will these clouds away, my love.
I'd wave my hand,
reveal the stars.
Oh, if I could
I'd hold the tide at bay, my love.
But clouds will come
And tides will turn ...

Tomorrow
Spring will come
And then
There will be blue skies, my friend
Bright eyes and laughter

Tomorrow
There will be sun
But if not tomorrow
Perhaps the day after
"
Tim Minchin
"Tomorrow
"
GROUNDHOG DAY
"I thought the only way to better days
was through tomorrow
But I know now
That I know nothing
"
Tim Minchin
"Seeing You
"
GROUNDHOG DAY
Every time I listen to the score of Groundhog Day,
I love it more.
We watched the original film last week.
It felt appropriate,
as our days feel so relentlessly the same,
and I thought we needed a shift in perspective.
As much as I've always loved the film,
and the implications of its plot and profound moments,
it can't touch what Tim Minchin did with those moments,
and how he revealed the philosophical underpinnings of
each phase Phil goes through.
We chose to see this show for a second time
on the night we got married
and had a fabulous conversation with Tim Minchin after the show
about why (how marriage is potentially like Groundhog Day),
and what he had accomplished.
But I realized one more thing he accomplished
when we were listening last night
on the way back from our car trip into NYC
(with masks and shields of all kinds)
to get our plants.
In the film, Phil can't transform the world
until he gets to know and care about individuals,
but the only one we get to know (besides him) is his love interest.
In Tim's world, we get to know and care about
all the minor characters,
even the geeky insurance salesman,
who has the most hauntingly beautiful song and moment in the show.
(
"As for that, the rest is just
a test of your endurance ... you gotta love life
")
But last night, in the car,
"Tomorrow
" was the song I heard,
over and over,
the backdrop to so many moments in the show.
Usually I hear most whatever song it's the counterpoint to,
but last night
I heard it front and center, every time,
and was singing along and crying every time it came up.
I promise you here again through my tears:
"Tomorrow
There will be sun
But if not tomorrow
Perhaps the day aft..............................
"
An alarm rings.
It's still the same.
Still COVID-19 Season.
We're still shut down.
Groundhog Day.