Monday Morning Quotes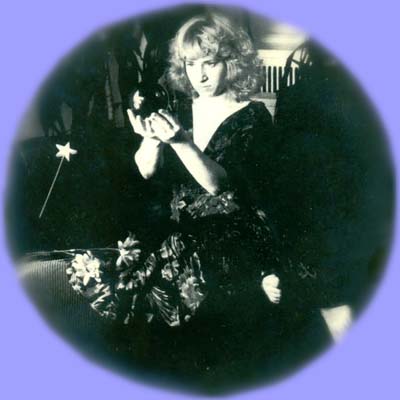 Monday Morning Quotes
www.mondaymorningquote.com ~ www.mondaymorningquotes.com MMQs on facebook /// @MonMornQuote on twitter
Since 1998 I've been sending out these reflections first thing each week--one or more quotes plus my thoughts about the intersections and contradictions. They're archived here back to 2002, and a new one is posted every Monday morning. Dialogue is still welcome . . .
Latest Quote & Archive
/
Search Quotes
/

RSS
/

View Quotes
Quote #956 - #AppreciationGiving #GivingThanks #GivingGifts
30 Nov, 2020
APPRECIATION GIVING
"... appreciate where you are at this moment instead of always focusing on how far you have to go.
"
Mandy Hale
"Appreciation is a wonderful thing. It makes what is excellent in others belong to us as well.
"
Voltaire
"Appreciation, not possession, makes a thing ours.
"
Marty Rubin
"Even the smallest tender mercy can bring peace when recognized and appreciated.
"
Richelle E. Goodrich
SMILE ANYWAY
It was a fiercely fraught Thanksgiving for most,
but isn't that appropriate?
It was a fiercely fraught holiday
in its genesis,
and we are as combative and conflicted now
as we were then.
Of course it's fraught.
We are isolated from each other,
living in the constant understanding
(or suppression of that understanding)
of the ever contradictory co-existing reality that is our world,
the ever-evolving contradictory co-existing reality
that always has been our country,
that still is our country and
our lives,
We remain in isolation for many more days,
appropriately afraid of the winter to come,
the damage still to be done by the dreaded disease
(both the physical and the psychic damage),
the damage still to be done by the disgusting toddler
burning down as much of the house as he can
behind him
as he goes.
And yet,
there is still abundance,
and yet
each moment is still precious,
and yet
there is still joy
and laughter
(even when the laughter itself has a harsh and bitter edge),
and ... and ...
we cannot find a way through without joy and laughter
and connection/love.
What will it take?
The giving of thanks has too many attachments,
that's what I felt on the day set aside for it;
even the concept of gratitude is worn thin
from being over-used and over-demanded,
so today I'm feeling it, phrasing it,
anew:
I am trying to feel
Appreciation,
Appreciation with its two beautiful meanings:
fully understanding
and
valuing, respecting,
recognizing and enjoying the good in all,
including the conflicted
and imperfect.
For the holiday just past,
for the holidays we're racing towards,
I am thinking that the greatest gift
we can give ourselves
and each other
is
Appreciation.
So ...
This season I devote to appreciation giving,
Appreciation
for who we are,
for what we have,
for what we share now and
the memory of all we have shared before,
and, yes, not for what we might/hope to have in the future, but
for what we are working towards together.
This holiday season I cultivate appreciation.
That is where I want to be.