Monday Morning Quotes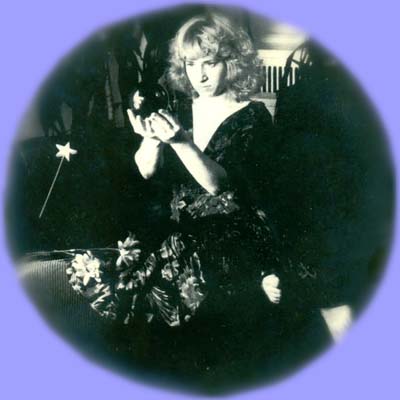 Monday Morning Quotes
www.mondaymorningquote.com ~ www.mondaymorningquotes.com MMQs on facebook /// @MonMornQuote on twitter
Since 1998 I've been sending out these reflections first thing each week--one or more quotes plus my thoughts about the intersections and contradictions. They're archived here back to 2002, and a new one is posted every Monday morning. Dialogue is still welcome . . .
Latest Quote & Archive
/
Search Quotes
/

RSS
/

View Quotes
Quote #853 - #WinterHope
10 Dec, 2018
WINTER HOPE
"to love life, to love it even
when you have no stomach for it
and everything you've held dear
crumbles like burnt paper in your hands,
your throat filled with the silt of it.
"
Ellen Bass
"Hope is the thing with feathers
That perches in the soul
And sings the tune without the words
And never stops at all.
"
Emily Dickinson
"You will not always be able to solve all of the world's problems at once, but don't ever underestimate the importance you can have because history has shown us that courage can be contagious and hope can take on a life of its own.
"
Michelle Obama
The walls are crumbling around us, and yet,
the walls are crumbling around the mercenaries as well.
And as the walls turn to ash,
shards of truth pierce the darkness
like moonlight
like spotlights
like the first glimmers of dawn.
Today I have hope--
not in a romantic, things-will-be-just-fine way--
more like the first glimpse--
the slivers of sun--
a vision of what's ahead,
the inevitable spring after this political winter,
the impending re-balance of our direction--
yes, yes, not without a monumental cost of lives and liberties--
and yet I do see the probabilities and propensities
finally shifting
once again
towards facts and veracity,
equity and justice.
The opposite of progressive is not conservative, but regressive.
Why?
Nothing stands still.
And so all must either grow
Or deteriorate.
The mendacities and fallacies of our malevolent despot
(not a benevolent bone in his body
not a benevolent piece of cartilage, ounce of blood)
are deteriorating,
finally,
with all his illegalities spilling forth.
In this odd upside-down backwards moment of history,
we progressives have become the arbiters of law and order,
and that, too, may be a necessary component
of the odd turning of the tides
that re-sets our course.
When all the truths about Nixon came out,
fellow students at Bennington College said they lost hope in democracy.
I said I re-found it.
I had lost hope when he was re-elected even after the break-in was known.
There will be more lives and liberties destroyed before this chapter is over.
But this chapter will be over.
Today I have hope.