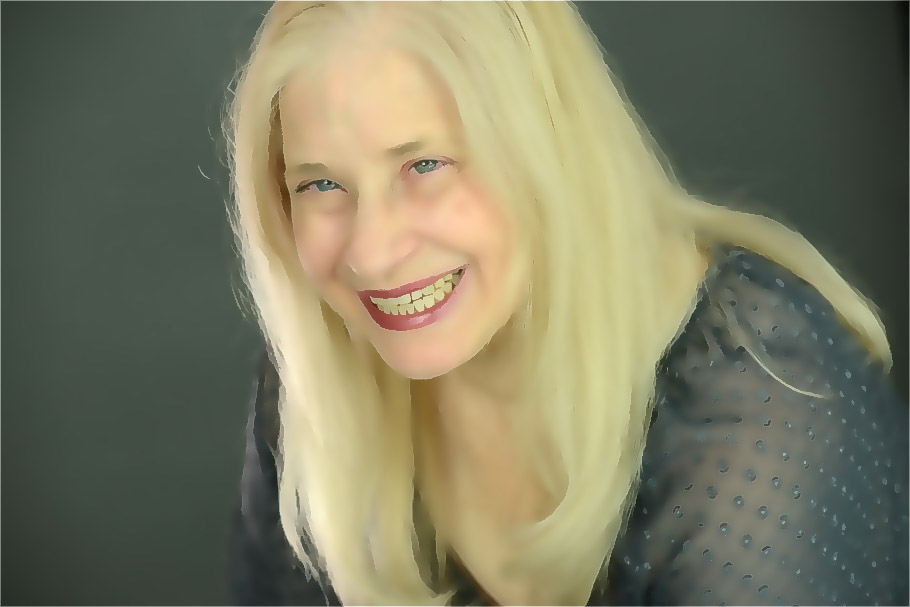 So many faces
and every part I've played is part of me
So many colors
and every hue and shade is part of me
from Part of Me words and music by Shellen Lubin
Shellen Lubin - Bio
---
---
General Resumé in pdf form
---
---
PERFORMING
Shellen has been onstage—as both a singer/songwriter and an actor— for years, both in and out of New York City. She and her songs have been featured on radio (Woody's Children on WQXR-FM, a one-hour special on WBAI-FM called Shellen Lubin Songwriter/Singer, and various shows on WABC, WOR, and WEVD-FM, cable television, and in Milos Forman's first American film, Taking Off. Read some sample lyrics and hear a few mp3 song files. Mother/Child, her one-woman musical, was called by WBAI-FM: "a dynamite show about the joys, agonies, conflicts, and concerns of combining new parenthood, person-hood, and artist-hood." Read more quotes from press and colleagues. Other performing credits include stage (including "The Flood" in The Vagina Monologues at Here Arts Center directed by Andrea Bertola), screen (including principal roles in the films Green Card and Taking Off, and Amanda Cole's High Falls). Photos from past performances.
PLAYWRITING
Shellen recently completed War Orphan, developed in the Playwright Directors Workshop of The Actors Studio and the Pawling Theatre Exchange. The Quality of Respect, her take on Shakespeare's The Merchant of Venice, is currently in development. Imperfect Flowers (written for Gretchen Cryer and Jimmy Wlcek who workshopped it at Manhattan Class Company) played to rave reviews in Omaha, Nebraska, as part of SNAP!Fest ("a night when acting and lights and music and a glorious script all come together into something bordering on magic," Omaha World-Herald.) The first act of the play, a one-act entitled Anthesis, also received raves in L.A. when it played at the West Coast Ensemble. Her first musical in NYC, Molly's Daughters, was commissioned by American Jewish Theatre. Other plays and musicals have been performed in productions and staged readings at the Public Theatre, Henry Street Settlement, Manhattan Class Company, Hubbard Hall, and many other venues. More info on plays.
DIRECTING
Shellen has directed numerous plays, musicals, and cabaret acts in productions, workshops, and readings, including the 28th-34th Annual Bistro Awards, Guardian of the Field by Liz Amadio in the Voire Dire Project 4.0 at the Medicine Show Theatre, Tyler's Theory of Love by Stuart Warmflash in the EAT Festival at TADA, Between Pretty Places (a musical Ghost Story by Susan Merson with music and lyrics by Shellen Lubin and additional music by Matthew Gandolfo) at Pacific Resident Theatre in Venice, CA and at Here Arts Center in NYC, and The Sarah Play at the Davenport Theatre. She is currently developing plays (as director and dramaturg) by Lanie Robertson, Stuart Warmflash, Amy Oestreicher, Elsa Rael, and more. More info on Directing.
COACHING
As a vocal and acting coach, she teaches professionals for stage, screen, and recordings, and has taught and performed at a number of colleges and professional and private schools, most notably Bennington College, her alma mater, where she was a guest artist in the Black Music Division for Bill Dixon. She has coached actors in starring roles in theatre and on television, and for auditions in all media. As a teaching artist, she has not only developed and taught programs for schools, but worked as a consultant and professional developer for a number of institutions, including Teachers College, Marymount Manhattan College, Lincoln Center Institute, and Nashville Institute for the Arts. More info on Coaching.
ADVOCACY FOR WOMEN & THE ARTS
Shellen is Co-President of the League of Professional Theatre Women, and 1st Vice President and Past President of the Women in the Arts & Media Coalition, Inc. which brings together many unions, guilds, and associations, to work for women in the industry, expanding their voice, their vision, and their clout. In that capacity, she created the Women in the Arts & Media Coalition Communal Calendar and oversees the production of #StageOpps and #ScreenOpps, their monthly newsletters of Submission Opportunities in Theatre and in Film/Video with a focus on opportunities for women and other special populations, done with the support of WomenArts (originators of the newsletter). She is also a member of the National Theatre Conference, where she chairs the Women Playwrights Initiative.
ARTICLES, POEMS, and the MONDAY MORNING QUOTE
Her philosophical musings on artistry as a means of understanding ourselves and living more deeply, truly, and meaningfully have been read by thousands in her weekly think piece, the "Monday Morning Quote" which goes out on the internet first thing each Monday to an ever-increasing list of subscribers. Read quote pieces and/or subscribe. Her eloquence on these issues have also been read by many more in five cover pieces for Back Stage, the Performing Arts Weekly, when its Editor was Sherry Eaker. Back Stage articles. Each December she writes a poem for the new year, usually illustrating it as well. New Year Poems.
TEACHING ARTIST and LIBRARY SERVICES
Shellen was a Children's Librarian for the New York Public Library for five years, and continued her work in schools and libraries for a number of years more, appearing in performance for young children, and doing Theatre and Music Workshops for children and young adults. She has also done professional development with librarians, teachers, and parents, and teaching artist residencies in the tri-state area. One of her most memorable performances was at the Countee Cullen Branch of NYPL in central Harlem, where she and storyteller Bob Basey performed Story-Songs and Protest Songs from the Sixties for Black History Month. She has an MILS (Masters in Information and Library Science) with honors from Syracuse University, and is a member of the Beta Phi Mu honor society.
Shellen is a proud member of most writers', directors', and performers' unions in our industry.